New Generation - Mobile Phone HD Projector Stand
Read reviews | Write a Review
Free and Easy
Returns
60 Days
Money Back Guarantee
Designed
in the USA
Product Details
Turn everywhere into your movie theater with our New Generation - Mobile Phone HD Projector Stand! A perfect combination of a mobile phone amplifier and a lazy stand that reduces discomfort and visual fatigue caused by long-term focus on small screens. The stand is designed to keep the screen at an appropriate distance from the eye, protecting your vision and neck.
Collapsible design can be carried around in a purse, bag, or pocket easily when going out. The gooseneck is equipped with high-quality magnesium alloy for higher stability and flexible adjustment. It has a 360° rotation that allows you to enjoy any angle and completely lose your hands and can lie comfortably on your bed or sofa.
your personal cinema - with the adoption of high-definition optical technology, the image on the mobile phone screen is enlarged, clear, and brighter
zoom in - you can zoom in on your smartphone screen display to make it easier to watch movie videos or news on your phone
sturdy and easy to adjust - the material is strong, flexible, and can be easily twisted

360° rotation allows you to enjoy any angle and completely

best holiday gift choice

- t

his will be the best

 holiday gift for your friends and family, 

g

ifts to friends or family who like to watch movies, watch 3D mobile movies with more stereo effects

also suitable for seniors for watching movies, reading news, and more

safe and environmentally friendly

- with 

acrylic lens material that prevents 

distortion and radiation

portable home cinema - a portable and mini cinema for your family at a party outside, camping, travel, leisure, etc.
Material: display (acrylic), bracket body (ABS)
Screen sizes:
Small: 20 cm (8 inches)
Medium: 30 cm (12 inches)
Stand size: adjustable up to 60 cm 
Package includes: 1 x mobile projector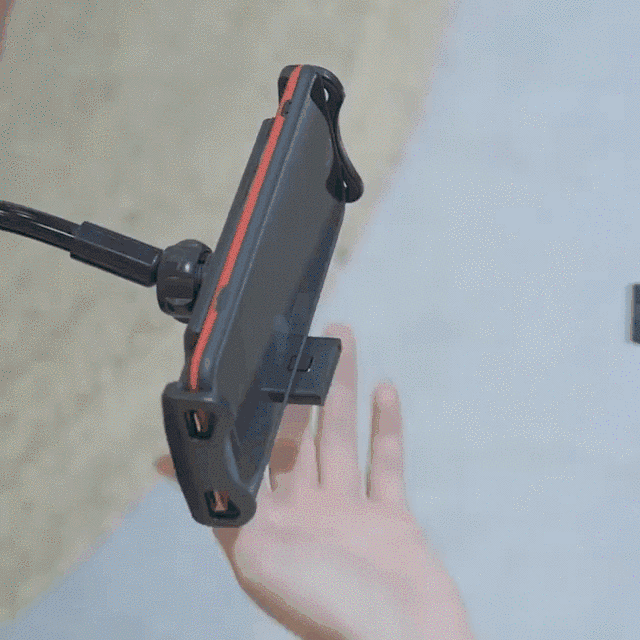 Reviews
x
Rules of the offer:
1. You can buy 3 products or different product variants (colors, sizes, etc) of the same product and get 1 of them for free (the cheapest one will be free);
2. No coupon needed. Discount will be applied automatically at Checkout;
3. You can't combine this offer with other discounts;
4. You need to have at least 3 items in your cart to get free item;
5. The more you buy, the more free items you get (i.e. buy 6 items, get 2 of them for free).